Welcome to the second to last stop on the Hitch Blog Tour. So sad it's coming to an end.
When I first got news Cooperative Press was doing a book based on Hitchcock movies I was thrilled. You see, I am a bit of a throwback. I long for the days when men wore hats even though I did not actually live through those days. When my friend had crushes on various New Kids on the Block, I had (still do) a crush on Jimmy Stewart.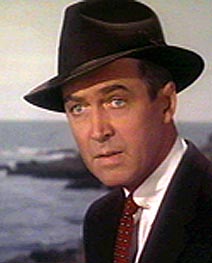 And I love old movies, especially Hitchcock movies. I love being on the edge of my seat, waiting to see what will happen next - so much better than constantly hiding your eyes from all the gore of some of today's movies.
Hitch was a great excuse to dust off the VCR and bring out all my Hitchcock movies – I have nearly a complete set. While watching, I sketched about half a dozen ideas based on North by Northwest, Rear Window, Vertigo, and The Man Who Knew Too Much before I even played Marnie. As soon as the movie began I knew, Tippi Hedren would be my inspiration. Lucky for me, she is in two Hitchcock movies so I was able to pull from both Marnie and The Birds. The result is Tippi Toes.
The best part is now I get to have my first blog contest.
Sweet Georgia Yarns
has generously donated yarn for Tippi Toes and
CooperativePress
has donated an ebook. Leave a comment about your favorite Hitchock leading man or lady to enter. Free shipping in Continental US and Canada.
A winner will be picked Dec. 1.